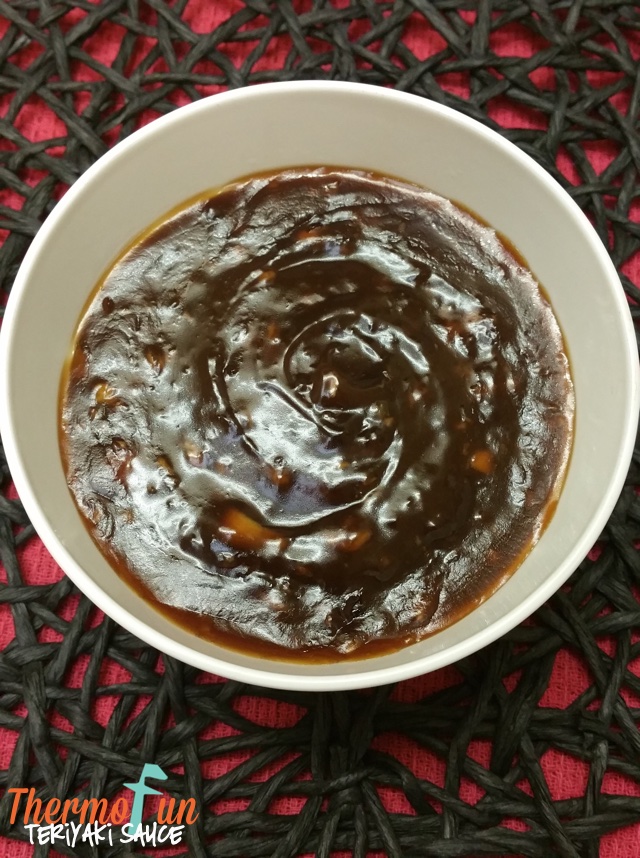 This teriyaki sauce is fabulous with your favourite choice of meat, vegetables and or rice.
Other uses for Teriyaki Sauce:
Marinate and bake chicken wings and drum sticks.
Use as a sauce for a stir-fry.
Use as a dipping sauce for spring rolls and dumplings.
Marinate chicken, pork or beef strips and skewer them for a BBQ.
ThermoFun – Teriyaki Sauce Recipe
Ingredients
2cm ginger

100g soy sauce

reduced

salt

110g water

80g brown sugar

15g sesame oil

15g rice vinegar

2 Tbsp cornflour stirred in a small amount of water
Instructions
Place ginger into TM bowl and chop

4 sec / speed 8

. 

Add remaining ingredients and cook

10 mins / 100°C / speed 1

.
Click Here for more great recipes in a number of e-cookbooks – containing recipes to suit everyone.
If you have enjoyed this recipe then please consider leaving a comment.  It's always refreshing to see comments from people that have tried a recipe and found it a success or tweaked it to suit.