This recipe has taken almost 3 years!  I am sure we have tried every thermomix tomato sauce recipe out there!  Finally when the kids no longer need tomato sauce on everything to eat their dinner!  They like my tomato sauce!  So if your family hasn't got a family favourite, give this one a go.  I finally got it to taste just like a store bought sauce and my family love it!  🙂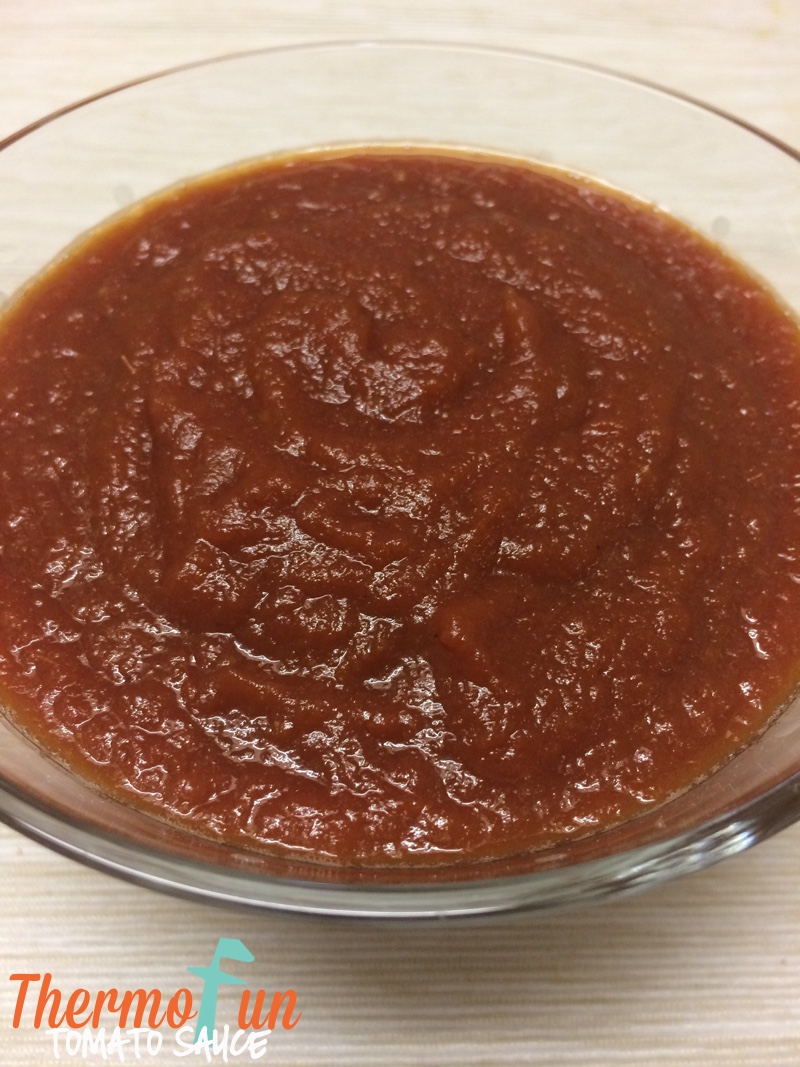 Serve this yummy tomato sauce with my Italian Lamb Meatballs, or my Middle Eastern Sausage Rolls or my Muffin Tin Pies
Ingredients
1 medium onion, peeled and halved
1000g Roma tomatoes, halved
50g brown sugar
1 tsp salt
½ tsp coriander, ground
¼ tsp chilli powder (use ⅛ tsp for less heat)
¼ tsp cinnamon, ground
¼ tsp cloves, ground
¼ tsp cumin, ground
50g Apple cider vinegar
50g freshly squeezed lemon juice (approx. 1 lemon)
1 green apple, cored and quartered
Instructions
Place onion and tomatoes into TM bowl and chop

3 sec / speed 5

.
Add remaining ingredients and mix

5 sec / speed 5

.
Remove MC and place simmering basket on top of TM lid to catch any spatter and cook

60 mins / 100°C / speed 2 / MC off

.
Notes
Store in fridge for up to a month.

Click Here for more great recipes in a number of e-cookbooks – containing recipes to suit everyone.
If you have enjoyed this recipe then please consider leaving a comment.  It's always refreshing to see comments from people that have tried a recipe and found it a success or tweaked it to suit.