To follow up after my post on Tempering Chocolate;  it would be remiss of me if I did not tell you how to wash your Thermomix bowl after melting chocolate.  Especially now that Easter is only 3 weeks away, as I'm sure there will be lots of melting chocolate happening!
It would be absolutely wrong IMHO to wash the bowl the way we wash it normally after preparing any other food – as this would mean chocolate would be tipped down the drain…. Aarrrrghhhh now that's enough to give me nightmares at even the thought of it!!  😉
So below is the recipe on how to 'clean' your bowl resulting in being able to enjoy hot chocolate milk knowing that you have not wasted any chocolate!
ThermoFun – Hot Chocolate Recipe
Ingredients
Thermomix bowl – remains of melted chocolate inside the bowl
1 mug of milk
Instructions
Pour mug of milk into TM bowl and mix

5 sec / speed 8

.
Heat milk

5 mins / 80°C / speed 4

.
Enjoy warm chocolate milk. No wasted chocolate!
I do seem to have a bit of a chocolate reputation…. to see many more of my chocolate recipes Click Here   🙂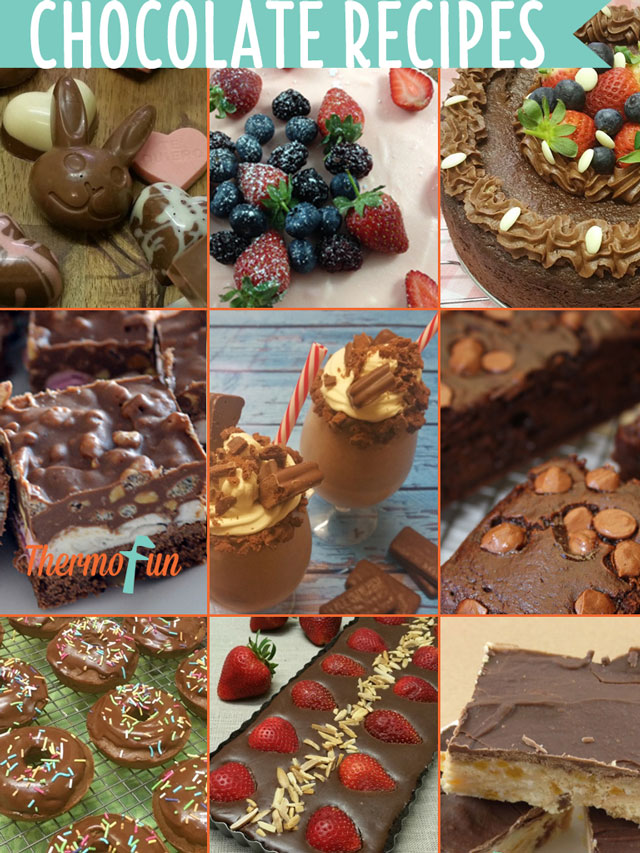 For a decadent Hot Chocolate with Baileys Irish Cream Click Here  🙂
Click Here for more great recipes in a number of e-cookbooks – containing recipes to suit everyone.
If you have enjoyed this recipe then please consider leaving a comment.  It's always refreshing to see comments from people that have tried a recipe and found it a success or tweaked it to suit