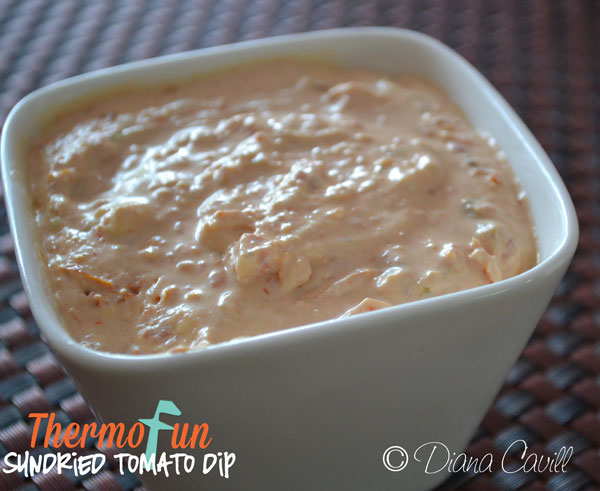 Could it not be any easier!  This Thermomix Dip recipe done within 2 seconds!  Now you will never be caught without something to feed the hungry mob!  🙂
ThermoFun – Sundried Tomato Dip Recipe
Ingredients
150g sun-dried tomatoes
250g cream cheese
250g Greek yoghurt
1 Tbsp Tabasco
1 garlic clove, peeled
juice ½ lemon
Instructions
Place all ingredients into TM bowl and chop

1 sec / Turbo

.
Scrape down and repeat until desired consistency.
Enjoy dip with crackers!
Click Here for more great recipes in a number of e-cookbooks – containing recipes to suit everyone.
If you have enjoyed this recipe then please consider leaving a comment.  It's always refreshing to see comments from people that have tried a recipe and found it a success or tweaked it to suit.