Jump to recipe
Every time I go to do a lamb roast I'm reminded of the TV ad where the girl would rather stay home than go out with Tom Cruise. Or Stan – Stan the lamb man!! :) So when I make this thermomix honey mustard lamb roast the whole family get's Stan excited. As you can imagine it gets a little Dad jokey in the house then! But always a good meal with lots of love and laughter.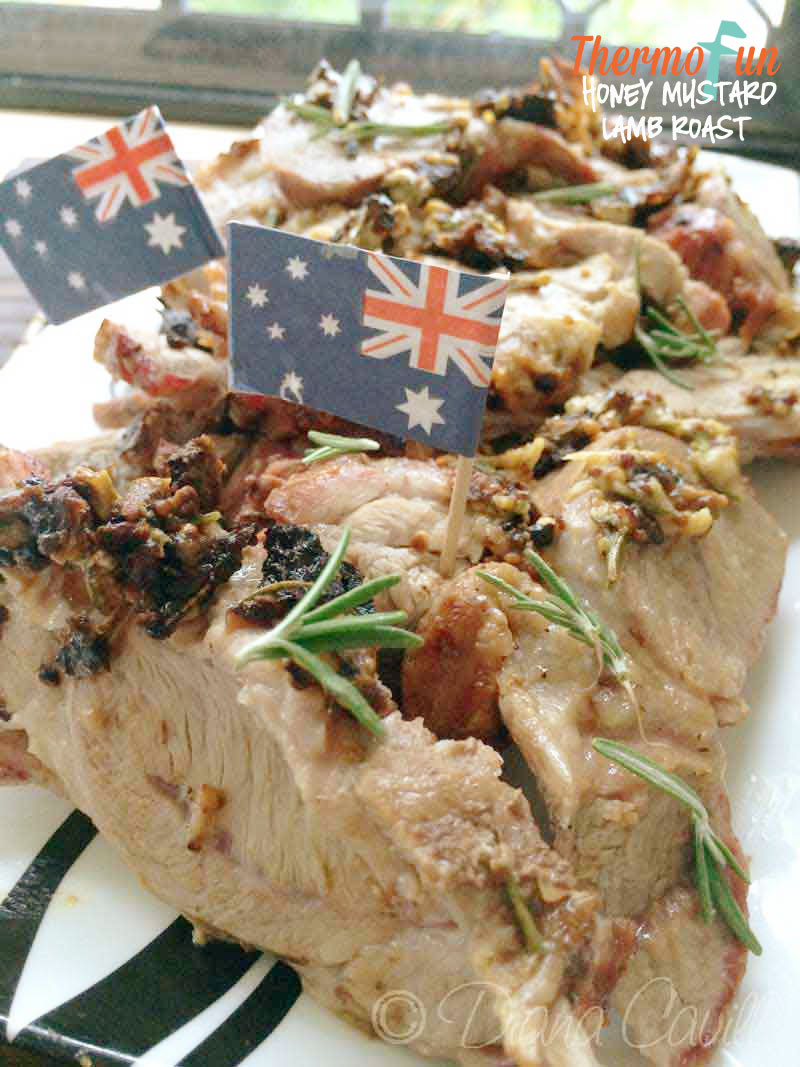 We love a lamb roast and have been using this rub for a few years now, and it's simple, clean and adds a wonderful flavour to the dish.
Ingredients
2 garlic cloves, peeled
2 sprigs of fresh rosemary leaves
5g honey
5g olive oil
1 tablespoon Dijon mustard
1 tablespoon wholegrain mustard seeds
leg of lamb
Instructions
Place garlic and rosemary into TM bowl and chop

5 sec / speed 7

.
Scrape down and add honey and oil.
Add Dijon mustard and wholegrain mustard seeds and mix

3 - 5 sec / speed soft

till well combined.
Pour marinade over the lamb and use your hands or spatula to coat the lamb.
Using any remaining mixture cut small holes around the lamb and using your finger, rub mixture into lamb, for added flavour.
Cook in oven or BBQ as per normal directions.
If your coating is starting to charcoal while cooking and you don't like that, then just put some foil over the lamb.
Once cooked rest lamb for

5-10 mins

before cutting to allow fat and moisture to drain for easier cutting.
© 2023 Copyright, Legal Notice and Disclaimer: Design, photography and text copyright © ThermoFun 2014-2021. Tips and tricks within are the work of the author or nominated parties who have no association with Vorwerk or Thermomix in Australia and therefore are not official, or have the approval of Vorwerk or Thermomix in Australia. None of the recipes that appear here are tested or approved by Thermomix Australia or Vorwerk. Any thoughts expressed on this site are the authors own and are not sponsored by products unless clearly stated. Any nutritional values published on this website are general indications only, for more definitive stats use the panels provided on your products.
You can serve with roast potatoes or have as the meat portion on your plate with other salads.
Click Here for more great recipes in a number of e-cookbooks – containing recipes to suit everyone.
If you have enjoyed this recipe then please consider leaving a comment. It's always refreshing to see comments from people that have tried a recipe and found it a success or tweaked it to suit.