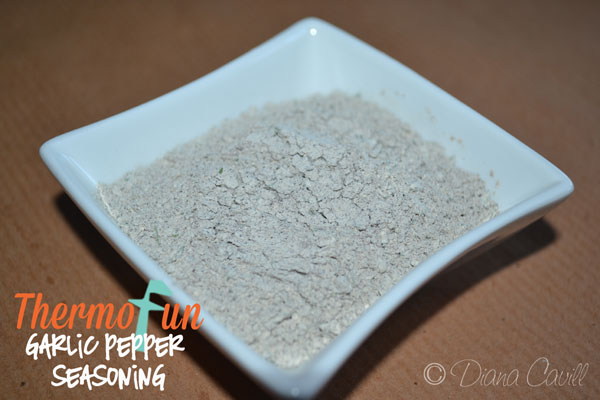 This is not a Thermomix recipe but it is a great recipe to be paired up with prawns, chicken, beef or vegetables!
For other great ThermoFun spice blends Click Here.
This seasoning would also be great for any shredded chicken or Varoma chicken dish too!
ThermoFun – Garlic Pepper Seasoning Recipe
Ingredients
8 tsp garlic powder
4½ tsp black pepper
1 Tbsp parsley flakes
Instructions
Place all ingredients into a small bowl and stir until well blended.
Store mixture in an airtight container.
Use for seasoning meats, grains and vegetables.
Click Here for more great recipes in a number of e-cookbooks – containing recipes to suit everyone.
If you have enjoyed this recipe then please consider leaving a comment.  It's always refreshing to see comments from people that have tried a recipe and found it a success or tweaked it to suit.