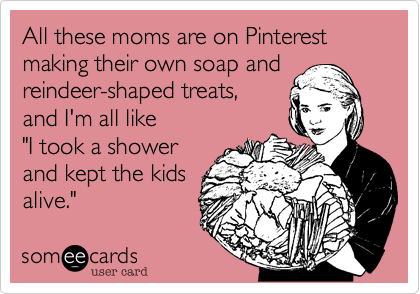 I got thinking today about my journey with my Thermomix and how it has changed my life.  How from cooking out of a jar and packet was an effort to cooking from "scratch" and enjoying it.
It also got me thinking about the "divide" between Thermomixers of "I love my Thermomix" to "I don't really use it."
I just wanted to do a little community service announcement really – if you love your Thermomix GREAT, if you don't really use it – THAT'S OKAY!
You don't have to love your machine to the point of cooking 15 recipes a day to see value in having it or feeling proud of what you have cooked.  I love my machine but I don't cook 15 recipes a day, somedays I use it once, and THAT'S OKAY!
Please don't use what someone else does with their Thermomix as a yard stick for whether you're a super mum, wife, daughter, aunty or whatever …
You have your machine and you use it as much or as little as you like.  If someone inspires you to get in the kitchen and cook that's awesome … but please don't use what ever someone else does as being a gauge of what type of person they or you are!
Everyone has their own lives to live… please don't compare yourself to others…  Enjoy what you do with your life… You only have one and I don't want you spending it comparing or gauging your worth around what everyone else is or isn't doing with their Thermomix …
Ultimately, whether you use your Thermomix heaps or only a little, just enjoy the cooking!  🙂
Cheers
Leonie