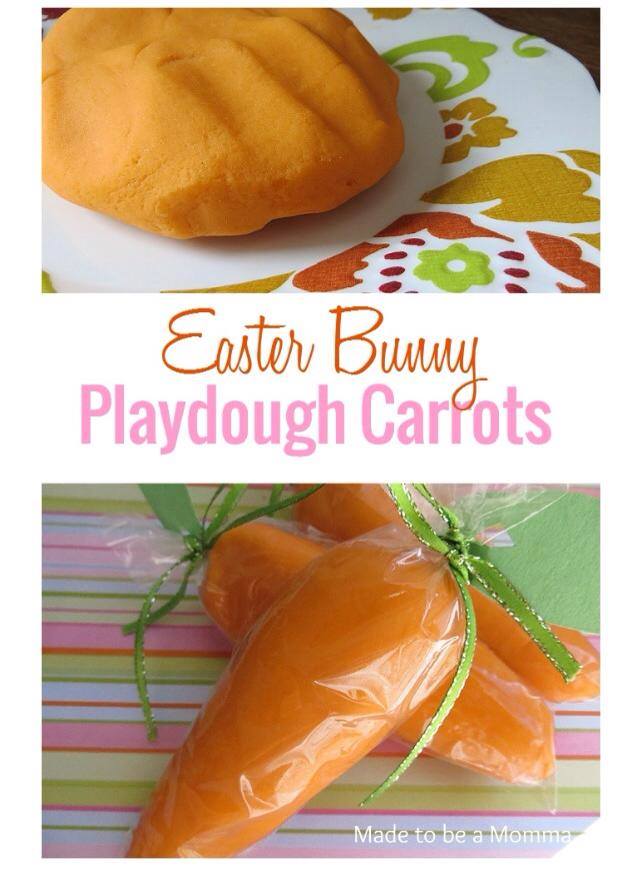 I was browsing Pinterest and came across this great idea for those that can't or don't do Easter Chocolate.
I think this would be an awesome and a real fun activity to be able to make together with children.  Or, what a great gift idea for your children or other children that you like to buy something for at Easter time, that can't eat chocolate.
To make the orange colour just mix red and yellow!  :)
Click Here for a great Thermomix play-dough recipe on my blog.
Idea from: https://www.madetobeamomma.com/2013/03/easter-bunny-playdough-carrots.html