Why has it taken me so long to get this blend out to you all?!  Oh My it's so delicious!  Obviously not straight off the spoon delicious and not as delicious as chocolate BUT it is wonderfully fragrant and adds a lovely flavour profile to dishes.
If you have a recipe that uses an Italian herb blend then I suggest giving this one a go.  If you don't normally make an Italian Herb Blend then I suggest you try this delicious Italian Chicken Risoni recipe!
Stay tuned for more Italian Herb Blend recipes!  🙂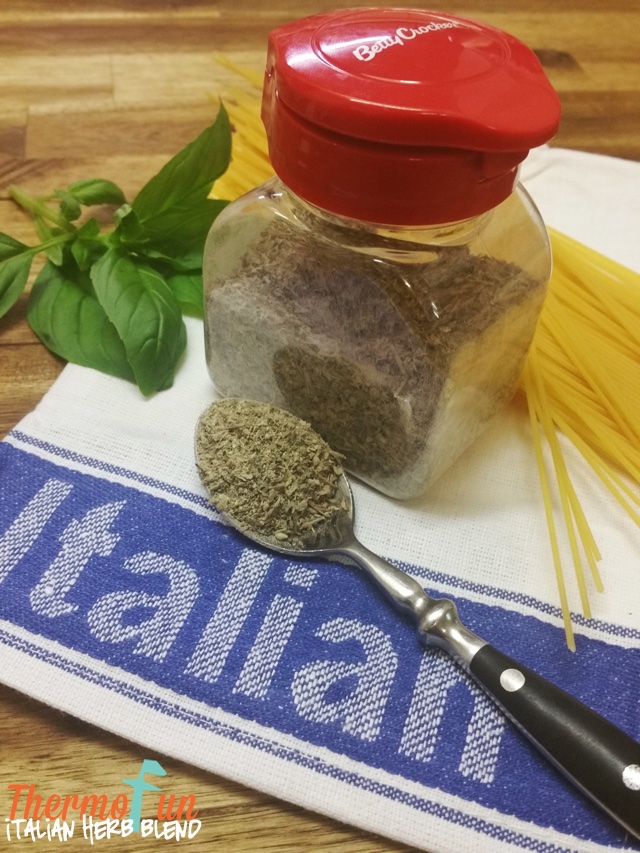 Italian Herb Blend - ThermoFun
Ingredients
4 tsp basil, dried
4 tsp marjoram, leaves
3 tsp thyme, dried
2 tsp garlic, flakes
2 tsp oregano, dried
2 tsp parsley, flakes
2 tsp rosemary, dried
1 tsp sage, dried
Instructions
Place all ingredients into an airtight container and shake to distribute spices evenly.
Store away from extremes of heat, light and humidity for up to 1 year.
Shake well before each use.
Click Here for more great recipes in a number of e-cookbooks – containing recipes to suit everyone.
If you have enjoyed this recipe then please consider leaving a comment.  It's always refreshing to see comments from people that have tried a recipe and found it a success or tweaked it to suit.