The 2014 ThermoFun Thermomix Cookbook – a whole years worth of Thermomix recipe inspiration!
Everyday family friendly recipes, using common pantry ingredients for condiments, dips, sauces, appetisers, soups, pasta dishes, seafood, main meals, cakes, slices, biscuits and drinks.
These recipes have all been tested in the TM31, but should be compatible for TM21, TM5, and other brands of thermal mixers.
Every Monday + some bonus days + bonus recipes during Cook Alongs, Recipe Boxes etc during 2014 ThermoFun Club Members received a recipe in their inbox.  This Cookbook is the collated recipes from all those weeks with 90 recipes you are sure to find something for you and your family.

For a more detailed list of the recipes see the table of contents below: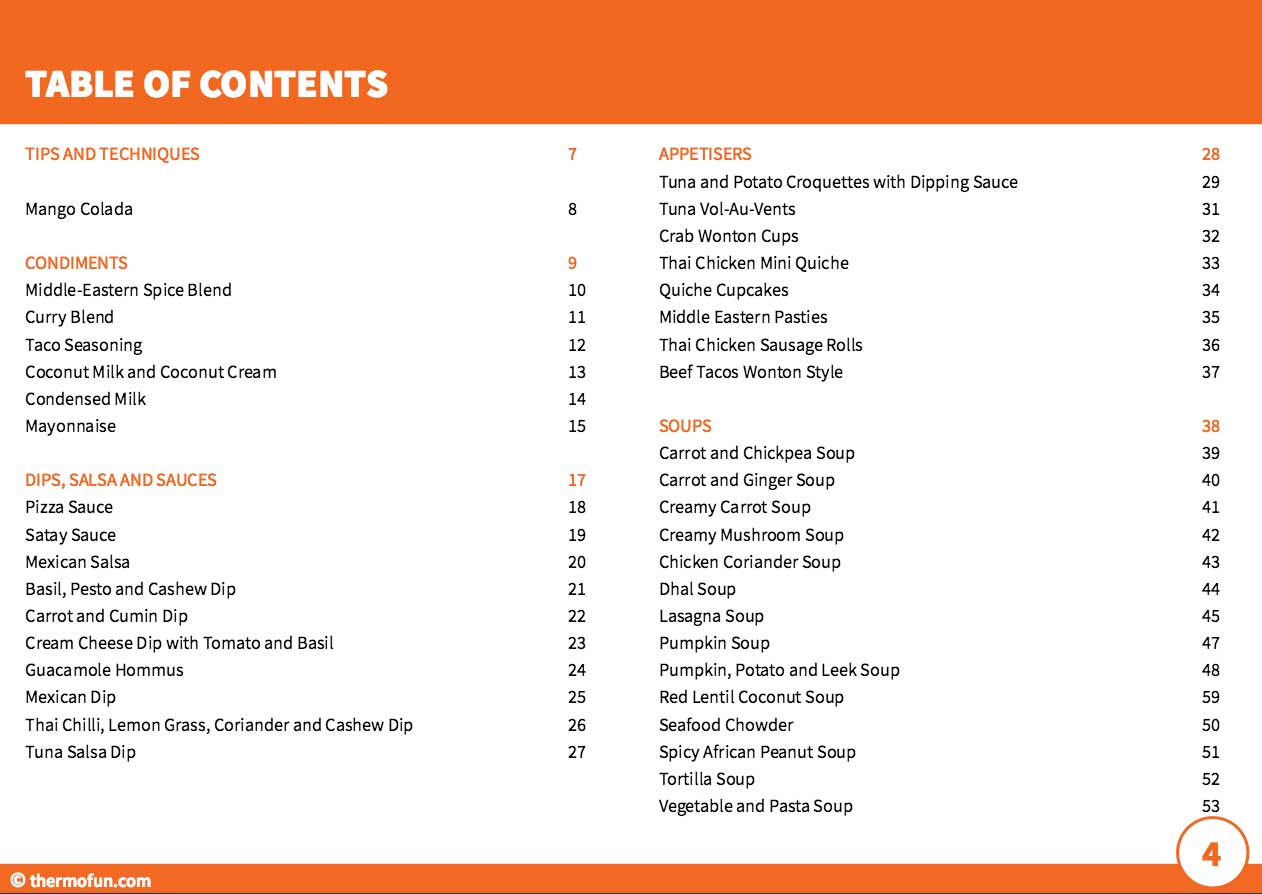 This e-book is currently being revised. Please check back later.
Have fun and happy cooking everyone!
Cheers
Leonie