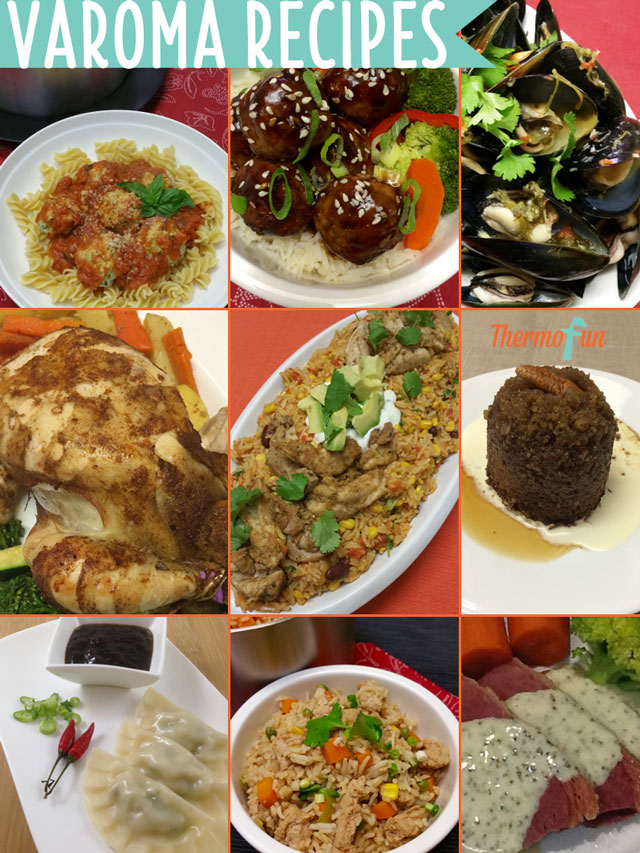 Using your Varoma can get you all in one meals as well as helping out when you have extra guests over!
I am often asked for recipes that use the varoma.  So to make it easy for you, I have collated all my recipes on ThermoFun using the varoma.   🙂
For tips on using your varoma Click Here
Updated 21 July, 2018
DESSERTS
I'd love to hear from you in the comments below what is your favourite ThermoFun varoma recipe?
For many more hints, tips, ideas and support why not join the ThermoFun Members Club!
Quarterly Cook Alongs
Bonus Recipes released throughout the year
Monthly Challenges
Hints & Tips
Facebook Funkies Closed Group Fun!!!
Standard 20% OFF* on ALL ThermoFun products
Where do you sign up? Head to our Club Membership section and join today!
For more great tips and recipes on using your thermomix join our free monthly newsletter here:  ThermoFun Newsletter Subscription.
Click Here for more great recipes in a number of e-cookbooks – containing recipes to suit everyone.