I am often asked for recipes that use my very popular Baileys Irish Cream.  So here they are collated ThermoFun thermomix baileys recipes into one spot for you with links!  
Be sure to keep checking back as I will be updating this from time to time.
This was updated on 4th June 2018
Following are ThermoFun's recipes using Baileys Irish Cream
Baileys and Chocolate Pannacotta



Baileys Chocolate Mousse



Baileys Hot Chocolate



Baileys Ice Cream

Baileys Irish Cream and Pistachio Fudge

Baileys Tiramisu – ThermoFun Club Members 2018



Baileys Truffles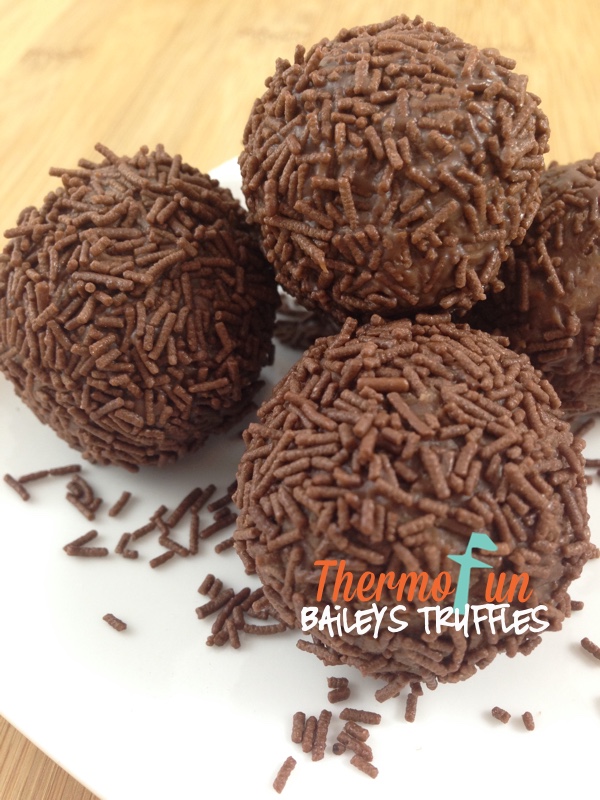 Chocolate Baileys Mud Cake

Double Choc Fudge Baileys Irish Cream Cookies – ThermoFun Members Week 16, 2016
http://thermofun.com/thermofun-club-members-volume-3-thermomix-recipe-e-cookbook/

Little Baileys Cheesecakes – ThermoFun Club Members 2017
http://thermofun.com/thermomix-recipe-ecookbook-members-volume-4/

Mini Baked Baileys Cheesecake  –  Meals in a Jiffy Cookbook
http://thermofun.com/meals-in-a-jiffy-thermomix-cookbook-printed-version/

I'd love to hear from you in the comments below what is your favourite ThermoFun recipe using my Baileys Irish Cream?
Note:  "Baileys" is a registered Trademark of R&A Bailey & Co.
For many more hints, tips, ideas and support why not join the ThermoFun MembersClub!
Quarterly Cook Alongs
Bonus Recipes released throughout the year
Monthly Challenges
Hints & Tips
Facebook Funkies Closed Group Fun!!!
Standard 20% OFF* on ALL ThermoFun products
Where do you sign up? Head to our Club Membership section and join today!
For more great tips and recipes on using your thermomix join our free monthly newsletter here:  ThermoFun Newsletter Subscription.
Click Here for more great recipes in a number of e-cookbooks – containing recipes to suit everyone.